What Is a Private Student Loan?

If you're looking for no-nonsense information and help with private student loans, you've come to the right place. Let's start with the basic definition.

Definition: A private student loan (also known as a private education loan or alternative student loan) is a non-federal loan used to pay for college or grad school. Private student loans may be an option once you have already exhausted other forms of free and federal financial aid. These loans are typically based on a strong credit history and verifiable proof of income or employment.
How to Find the Best Private Student Loans?
Shopping around on our site and comparing lenders is a great way to find the best private student loan for your needs. And you'll want to keep in mind that the most ideal private student loans are those that:
Provide competitive interest rates
Offer no application or origination fees
Do not charge late fees
Make a cosigner release available
Provide flexible repayment options
Compare Featured Lenders

Recommendation
Best for Private Loans
Repayment Terms
Up to four repayment types (including no payments while in school) and multiple repayment terms help you find the loan that fits your budget

Recommendation
Best for Private Funding
Repayment Terms
Payments based on a fixed percentage of future income for up to 60 months after graduation
Only pay when earning more than the $30,000 minimum income threshold.
Payments stop early if you ever hit the payment cap (2.0x your initial funding amount)
Interest Rates
Payments based on a fixed percentage of future income.
Lower (or no) payments when you're unemployed or underemployed.
How Do I Get a Private Student Loan?
To qualify for a private student loan you will need to demonstrate the following:
Enrollment in a qualified program. Most lenders require that you be enrolled at least half-time at an eligible school, and your loan will go to your school's financial aid office for certification.
Strong credit history. A creditworthy cosigner is highly recommended.
Verifiable proof of income or employment history. Minimum income requirements will vary by lender.
Private Student Loan Rates
Variable rates starting at:
5.09% APR
Fixed rates starting at:
4.24% APR
Lowest APRs shown for Private Student Loans are available for the most creditworthy applicants for undergraduate loans, and include a 0.25% interest rate reduction while enrolled in automatic payments. Interest rates as of June 5, 2023.
Federal Student Loan Rates
For loans first disbursed July 1, 2023 through June 30, 2024
How to Apply for Private Student Loans
To apply for a private student loan, follow the steps outlined below. We suggest that you also explore all your federal financial aid options.
Enter the name of your school at the top of this page
Review the lenders that show up based on your school selection. You can compare each lender to see things like current interest rates, repayment terms, how much you can borrow, and the benefits they may offer.
Choose your lender by clicking on the "Apply Now" button. From here you will be able to submit the loan application.
Fill out all the information requested and be prepared to invite a cosigner to help you qualify, if appropriate. You will need to provide personal and sensitive information, such as name, address, phone, birthdate, SSN, household income, and loan amount requested. Be sure to take precautions and complete your loan application in a private location.
After submitting your loan application, the lender will provide a disclosure statement which outlines the terms of the loan, including interest rate, any fees, and repayment information. This basically tells you how much the loan will cost.
If you agree with and accept the disclosure, you (and/or your cosigner) will be asked to sign your loan promissory note.
From here, the lender will send your loan information to the school's financial aid office for certification. The school basically needs to confirm your enrollment and eligibility for the loan amount you requested or were approved for.
At the scheduled time, your loan funds will be disbursed to your school.
How Do Private Student Loans Work?
Private student loans work In much the same way as federal loans. You can borrow what you need to cover the cost of your education-related expenses. If you pass a credit check, your lender will send the loan funds to your school and the money you borrow can be deferred until after you graduate. But you also have the option to pay the interest while you're still in school. Generally speaking, private loans help in these ways:
Supplement your other financial aid to meet the total cost of your education
Help pay for undergraduate, graduate school, and professional degrees, as well as career training
Cover any education-related expense, including books and computers
Aid in building your credit — especially with a creditworthy cosigner
You can compare private student loan options on our site. Keep in mind there are popular private student loan names you may see and hear, and it is bound to be confusing. Sometimes the names will be generic, and other times the name will refer to a specific lender's program or brand name. The name of the student loan program is not as critical as an understanding of how the particular loan terms may impact you. To give you a quick primer on some of the most popular private student loan names you may encounter, see the list below.
Private loan options for undergraduate students. Loans are also available for parents and grad/professional students, including medical professionals.
Private and refinance student loan options for undergraduate and graduate/professional students.
This is a catch-all description for loans that typically cover bachelor's or associate degrees. Some lenders may provide loans for non-degree programs also.
Graduate students pursuing masters and doctorate degrees may obtain these.
Graduate students enrolled in a law school, typically post-baccalaureate.
These are used by bar exam candidates to cover the cost of bar study preparation.
Graduate loans for students pursuing an MBA in business school.
Used by graduate students of allopathy, osteopathy, dentistry, nursing, optometry, pharmacy, veterinary medicine, and other health professions.
These loans are for post-graduate medical residents.
As an alternative to the federal Direct PLUS Loan, these loans often come with zero origination fees and competitive interest rates.
When to Apply for Private Student Loans
If you decide to apply for a private student loan, we suggest you apply as soon as you know where you are going to college. That way your lender can send the private student loan certification form to the correct school.
Instantly Compare Lenders for Your School
And if you're still considering your options to pay for school, we completely understand. There are a number of considerations that go into financing a college education. Choosing to borrow money for college can be stressful and involves a lot of thought and deliberation. Here are some things to consider:
The starting point to qualify for any financial aid is always the Free Application for Federal Student Aid (FAFSA®) – pay attention to the priority filing deadlines in your state or at your college, because aid may be awarded on a first-come, first-served basis
Review your options to pay for your college costs, including:

Personal savings (including 529 plans)
Gift aid (think grants and scholarships)
Tuition payment plans offered through your school
Income from employment

Student loans should be considered your last resort option
If you still need additional assistance, consider your loan options by comparing your federal student loan and private student loan options according to:

Loan terms and conditions
Fees
Interest rates
Repayment benefit (like flexible plans and options of discharge/forgiveness)

If you have not already done so, talk with your financial aid office to ensure you've truly exhausted all other forms of aid before taking out a private loan. In addition to federal resources, your school may be able to provide institutional aid (such as college backed scholarships or college work study).

Important: if your family's Expected Family Contribution (EFC) has changed since you filed your FAFSA, this could materially impact your eligibility for federal or state based aid.
If it turns out that you do need to borrow to pay for college, rest assured you are not alone. According to the Sallie Mae "How America Saves for College 2020" study, 34% of students and 20% of parents borrowed money to pay for college. In the 2019-20 academic year, families spent an average of $30,017 to pay for college.
The stark reality is most American students and families have to borrow money as part of the overall financing process to pay for a college education. In fact, according to the 14th Annual Project on Student Debt, "Student Debt and the Class of 2018," published by The Institute for College Access & Success (TICAS) in 2019, 2 out of 3 graduating seniors had an average student loan debt of $29,200. On top of that, approximately 17% of the debt acquired among the Class of 2018 was non-federal debt.
Private Student Loan Tips
When you consider the value of a college education — including the fact that average lifetime earnings for college graduates are nearly $400K more than individuals with only a high school diploma or GED — student loans may be a smart investment. If you budget properly and have a good sense of the actual amount of money you need in loan funds to supplement other forms of aid as well as your resources, you can limit your overall indebtedness by borrowing only what you truly need. You should also consider the fact that there are no prepayment penalties. (Note: the lender partners on our site do not charge a prepayment penalty.)
Here are some simple tips to help you pay the least over of the life of your loan:
Pay your loan while you're in-school to reduce the amount of interest you will repay over the life of your loan, you have two options:

Making interest-only payments to avoid interest capitalization when you enter repayment (the process where any outstanding interest is added to your principal balance once you enter repayment), or
Make small, fixed payments which cover your interest and some of your principal balance.

Accelerate payments (pay more than your monthly minimum) to reduce total interest paid and limiting the amount of time on your repayment
You can discuss your repayment options with your lender. If you are unable to make payments while you are in-school, you do have the option to defer repayment on your loan until you are out of school. This option will obviously cost the most money because any unpaid (accrued) interest that is not paid before the end of your grace period will be capitalized — or added — to your outstanding principal balance prior to the start of repayment.
An important consideration is the deferred repayment option means your loan balance at the start of repayment will be higher than what you originally borrowed due to the interest capitalization. Also, don't let the lack of a sizeable payment stop you from sending even a small contribution to your student loan. As insignificant as it may seem now, even a payment of $10 or $20 a month can help curb the amount of money that would be capitalized on top of your outstanding balance.
Private Student Loan Interest Rates
One final thought concerning the use of private student loans: get a strong understanding of the interest rates as well as the loan's other terms and conditions. Most lenders offer you a choice between a variable or fixed APR (annual percentage rate), so be sure to read up on the differences between the two interest rate options. Keep in mind that the rates advertised may not necessarily be the rates you qualify for based on your creditworthiness — or that of a qualifying cosigner.
For example, you may see variable rates advertised as low as 5.09% APR, with fixed rates typically slightly higher. But this is a sunny day scenario. You and/or your cosigner would need to have the right qualifying credit score or credit factors to achieve the lowest rate, and the lender may impose requirements such as signing up for auto-debit from a checking or savings account to lock in these low rates. When comparing lenders, look for the asterisks and footnotes along with the fine print to understand what it takes to achieve or put you in the running for the advertised rates.
What We Do at PrivateStudentLoans.com
As part of the Edvisors Network, we help you learn how private student loans work, and give you an easy way to compare loans from the country's leading lenders. Get started now to explore student loan options.
If you're at the beginning of the financial aid process, you may find this YesCollege podcast—featuring our in-house expert Elaine Rubin—helpful.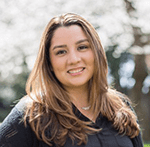 Elaine Rubin is the Director of Corporate Communications at Edvisors. Ms. Rubin is responsible for maintaining content, responding to press and media inquiries, as well as serving as the lead contributor for the Edvisors blog and the Ask the Edvisor column. Ms. Rubin volunteers in the local Las Vegas community to help students and families understand the importance of education for success. Ms. Rubin has worked in higher education finance for more than 10 years, including seven years with the U.S. Department of Education's office of Federal Student Aid, and provides information and advice from both personal and professional experiences. She holds a Bachelor of Arts degree in Political Science with a concentration in Public Policy and Administration from Northeastern University.