ELFI Student Loan Refinance Disclaimers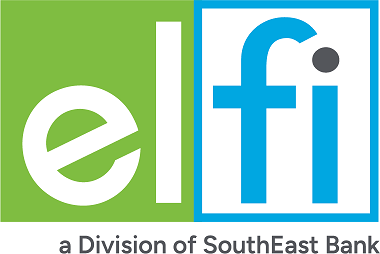 1Average savings calculations are based on information provided by SouthEast Bank/ Education Loan Finance customers who refinanced their student loans between 01/03/23 and 03/01/23. While these amounts represent reported average amounts saved, actual amounts saved will vary depending upon a number of factors.
2Rates accurate as of 08/25/23. The interest rate and monthly payment for variable rate loans may increase after closing. Your actual interest rate may be different from the rates shown above and will be based on the term of your loan, your financial history, and other factors, including your cosigner's (if any) financial history. For example, a 10 year loan with a fixed rate of 6% would have 120 payments of $11.00 per $1,000 borrowed. To qualify for refinancing or student loan consolidation through Education Loan Finance, you must have at least $10,000 in qualified student loan debt and must have earned a bachelor's degree or higher from an approved post-secondary Education Loan Finance institution. Education Loan Finance Parent Loans are limited to a maximum of the 10-year term.