Credit Cards
We've partnered with some of the nation's leading banks to bring you a great selection of credit card offers specifically for students. Compare competitive offers below, choose your lender, then click on "Apply Now" to see if you qualify.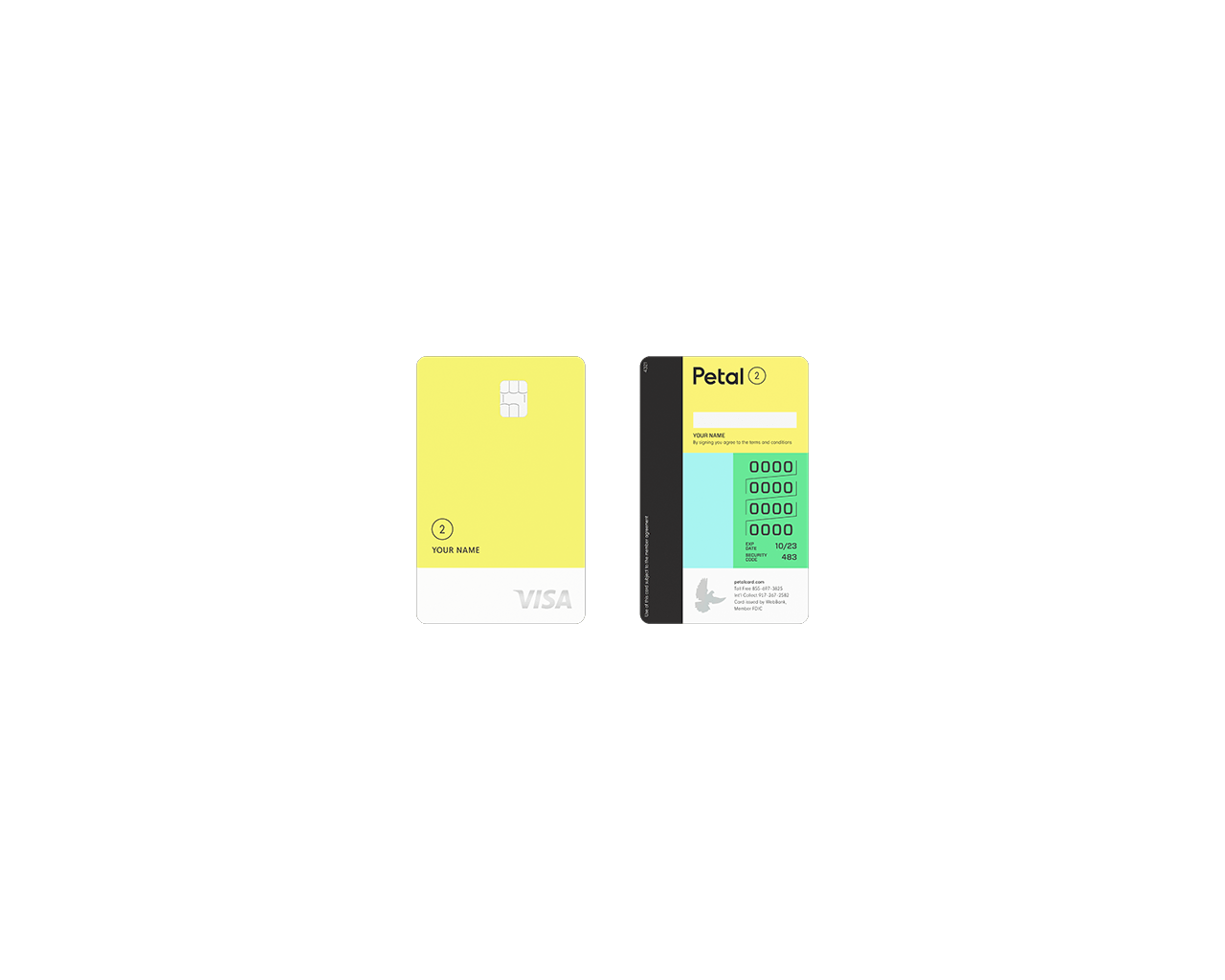 Petal® 2 "Cash Back, No Fees" Visa® Credit Card
Benefits include:
No fees whatsoever. No late fee, foreign transaction fee, annual fee, or any-other-kind-of-fee, fee.
Up to 1.5% cash back after making 12 on-time monthly payments
1% cash back on eligible purchases right away
2% - 10% cash back at select merchants
$500-$10,000 credit limits
Variable APRs 12.99%-26.99%
Build credit alongside tens of thousands of Petal card members
Cash flow technology may help applicants without credit history get approved
Petal's mobile app makes it easy to manage your money, track your spending, and automate payments
See if you're pre-approved within minutes without impacting your credit score
Petal reports to all 3 major credit bureaus
No deposits required
Card issued by WebBank, Member FDIC
See full list of benefits and offer details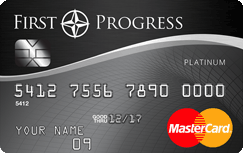 First Progress Platinum Select MasterCard® Secured Credit Card
Benefits include:
Variable APR: 13.99%
Annual Fee $39
Secured Credit Line up to $2,000 (credit limit dependent on corresponding required deposit)
Credit Recommended: Damaged/Fair


Offer not available to residents of (AR, NY, WI, and IA)
See full list of benefits and offer details
How to Get a Student Credit Card
As a student, credit cards can be a great way to help build your credit and provide a safety net in the event of emergencies. Many companies are willing to overlook the fact that you may not have an established credit history, and they understand that you have to start somewhere. In order to get a student credit card, follow these simple steps:
Shop and compare. Look carefully at things like the annual fee, annual percentage rate (APR), line of credit (total amount you can charge) and benefits that come with the card, like the low annual fee offered by First Progess (a secured card that can help those with damaged credit on their credit repair journey).
Complete an online application. To apply from our site, simply choose your card above, and click on "Apply Now" to get started.

You will need to prove that you are at least 18 years old and have a U.S. address and Social Security Number. Proof of enrollment may also be required to confirm you qualify as a student.
Lenders will ask about income. Having a part-time job will help since the bank needs to know you have some means to repay even a small balance. If you don't have a job or income, you can add a cosigner.

Get approved and wait for your card in the mail.

Ok, we should mention that if you are not approved, it's not the end of the world. You may have the option of adding a cosigner. As a student, chances are you may not have been able to demonstrate enough income to qualify on your own.
Another option is to be added as an authorized user on an existing cardholder's account (for example, being added to your parent's credit card). This is known as piggybacking. By being added to the account, you benefit from the positive information that gets reported to the major credit reporting agencies each month. And this is a great way to start building your credit history.
Best Credit Cards for Students
Below is a list of some of the most popular credit cards for students with a brief summary of what each of them offers.
The Platinum Select MasterCard® Secured credit card from First Progress is a great way to help build credit if you have limited history, or to rebuild damaged credit. With a secured card, your spending will be limited to the amount of the security deposit you put in your account. This means you won't have a high credit limit, but you also won't be able to spend beyond your means either. This card can help you develop good credit habits while helping to rebuild your credit.
Bank of America® Cash Rewards Credit Card for Students
This card offers no annual fee and up to 3% cash back in different categories of your choice.
Citi Rewards+SM Card
This is the only card that promises to round up to the nearest 10 points on every purchase to help you qualify faster for rewards. There is also no annual fee.
Discover it® Student Cash Back Card
Cash back and good grade rewards are part of the appeal for this student credit card from Discover. You can also get your FICO® Score for free. Plus, Discover offers a $0 annual fee.
Discover it® Chrome Credit Card for Students
With no annual fee, this rewards card from Discover helps students build their credit history. Low introductory APRs are also offered.
Wells Fargo Cash Back CollegeSM Card
Build your credit while earning rewards. Wells Fargo offers credit education and no annual fees.
Journey® Student Credit Card from Capital One®
This student credit card has one of the higher interest rates in the bunch (around 27% APR), but you can earn 1% cash back on your purchases. And if you pay on time that cash back amount can be boosted to 1.25%.
Student Credit Cards With No Credit
The whole point of getting a "student" credit card is to help build your credit while taking into account the fact that you probably don't make a lot of money right now. The good news is there are a lot of lenders who are willing to work with you, and they know that your credit history will be limited, if it even exists at all. So, here are some companies to check out that have credit cards for students without an established credit history.
Bank of America® Cash Rewards Credit Card for Students
Discover it® Student Cash Back Card
Capital One® Secured MasterCard®
OpenSky® Secured Visa® Credit Card