Elaine Rubin
Senior Contributor and Communications Specialist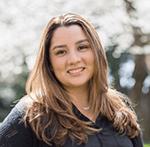 Elaine Rubin is the Senior Contributor and Communications Specialist at Edvisors. She has worked in higher education finance for more than 10 years, and provides information and advice from both personal and professional experiences. Elaine holds a degree in Political Science with a concentration in Public Policy and Administration from Northeastern University.
Find Elaine Rubin on LinkedIn.
If you would like to schedule an interview with Elaine, please reach out to us at [email protected].